Message from the Dean of the School of Health Care Sciences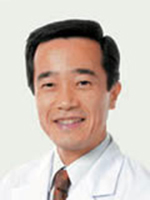 The School of Health Care Sciences opened in 1989 as the first of its kind for a four-year national university, and have been developed as one of Japan's best educational facilities for students specializing in nursing care science and medical technology.
Through training in liberal arts subjects at the Konodai campus, specialized subjects at the Yushima campus, and practicing skills at the university's affiliated hospitals and other medical institutions, students will learn specialized knowledge and techniques together with the ethics and humanity of a health care provider. We also provide fulfilling education with graduation research and overseas research, preparing students so they will go out into the world in high spirits after obtaining national licenses of professional nurses, health care providers, or medical examination technologists.
I look forward to the graduates from the School of Health Care Sciences contributing to society in the future, with leading positions at a variety of workplaces such as clinical practices and corporations or continuing their studies at graduate school.
Dr. Tetsuo Kubota, Dean of the School of Health Care Sciences
School of Health Care Sciences, Faculty of Medicine, Tokyo Medical and Dental University